Bahá'í
Buddhism
Christianity
Confucianism & Taoism
Hinduism
Islam
Judaism
Shinto
Sikhism
Unitarian Universalism
Wicca
Zoroastrianism

The Bahá'í Faith is the youngest major world religion. It originated in 1844 in what is now Iran, but it has since grown to be a worldwide faith with about 6 million members. There are about 140,000 believers in the United States.
Origins of Bahá'í
The Bahá'í Faith arose from Islam, similar to the way Christianity arose from Judaism. It was founded in 1844 in what is now Iran by a prophet who is called "the Bab". He explained his mission was to herald the arrival of "One greater than Himself", who would fulfill the prophetic expectations of all the great religions, including Judaism, Christianity, Islam and Hinduism. The Bab claimed to be the next prophet after Mohammad. His movement caused much religious ferment and he was executed in 1850 by the Shah of Iran who saw the movement as a threat to Islam. After the Bab's death, his son, Baha'u'llah, continued teaching from exile and prison. The Bahá'í faith is still looked upon by many Muslims as a breakaway sect of Islam and Bahá'ís are heavily persecuted in some countries. The world headquarters of the Bahá'í Faith is located in the Holy Land.
Bahá'í Sacred Texts
Bahá'í scripture comprises the writings of the Bab and Baha'u'llah, together with the writings of 'Abdu'l-Baha. Among the better known writings of Baha'u'llah are The Most Holy Book, The Book of Certitude, Gleanings from the Writings of Baha'u'llah, The Hidden Words and The Seven Valleys. There are many others books of Bahá'í scripture.
Bahá'í Beliefs
Bahá'ís believe that there is only one God who is the source of all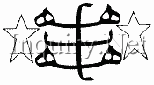 creation. God is transcendent and unknowable. However, he has sent great prophets to humanity. These have included Adam, Abraham, Moses, Krishna, Zoroaster, Buddha, Jesus, Mohammed, the Bab, and Baha'u'llah.
Bahá'ís believe that every person has an immortal soul. Unlike everything else in creation, it is not subject to decomposition. At death, the soul is freed to travel through the spirit world.
Bahá'í promoted major social changes during the 19th century. They supported gender and race equality; world government; freedom of expression and assembly; and world peace. In many ways, they were a century or more ahead of many other faiths. Followers are heavily involved in promoting these concepts today. Also, Bahá'ís view scientific inquiry as essential to expand human knowledge and deepen their members' faith. They feel that science needs to be guided by spiritual principle so that its applications are beneficial to all humanity.
Bahá'í's also believe that all of the world's great religions have sprung from the same spiritual source. Bahá'ís have no clergy, sacraments or formalized rituals.